There's something magical about summer travels. The warm sunshine, the vibrant landscapes, and the promise of adventure make it the perfect time to explore new destinations. This year, one destination has stood out from the rest, capturing the hearts of travelers across the nation – Mackinac Island. Nestled in the waters of Lake Huron, Mackinac Island has been crowned as the nation's best summer travel destination. Let's embark on a journey to discover what makes this island a gem for summer vacationers.
A Trip Back in Time: The Historic Charm of Mackinac Island
Stepping onto Mackinac Island is like stepping into a time machine. The island is a living museum, with its Victorian-era charm preserved in its architecture and lifestyle. Motor vehicles are banned here, replaced by horse-drawn carriages, bicycles, and foot traffic, which adds to the island's old-world allure.
The Fort Mackinac, a well-preserved 18th-century military outpost, is a testament to the island's rich history. Visitors can explore the fort's 14 original buildings, watch live demonstrations, and enjoy panoramic views of the Straits of Mackinac. The island's downtown area, with its historic storefronts and fudge shops, further accentuates this nostalgic vibe.
Mackinac Island's Grand Hotel is another emblem of its historical charm. Built in 1887, the hotel boasts a world-record-holding longest porch and offers a glimpse into the grandeur of the bygone era. The hotel's lush gardens, afternoon tea tradition, and elegant décor transport guests back in time.
Natural Wonders: Embracing the Great Outdoors
Mackinac Island isn't just about history; it's a haven for nature lovers too. More than 80% of the island is a State Park, offering miles of hiking and biking trails. The island's diverse flora and fauna, coupled with breathtaking views of Lake Huron, make these trails a must-visit for outdoor enthusiasts.
The geological formations on the island are another natural attraction. The Arch Rock, a natural limestone arch, offers a spectacular view of the lake below. The Sugar Loaf, a 75-foot tall limestone stack, is another geological marvel that leaves visitors in awe.
For those who prefer a more relaxed interaction with nature, the island's Butterfly Houses are a delight. These tropical gardens, home to hundreds of butterflies, offer a tranquil retreat from the bustling outside world.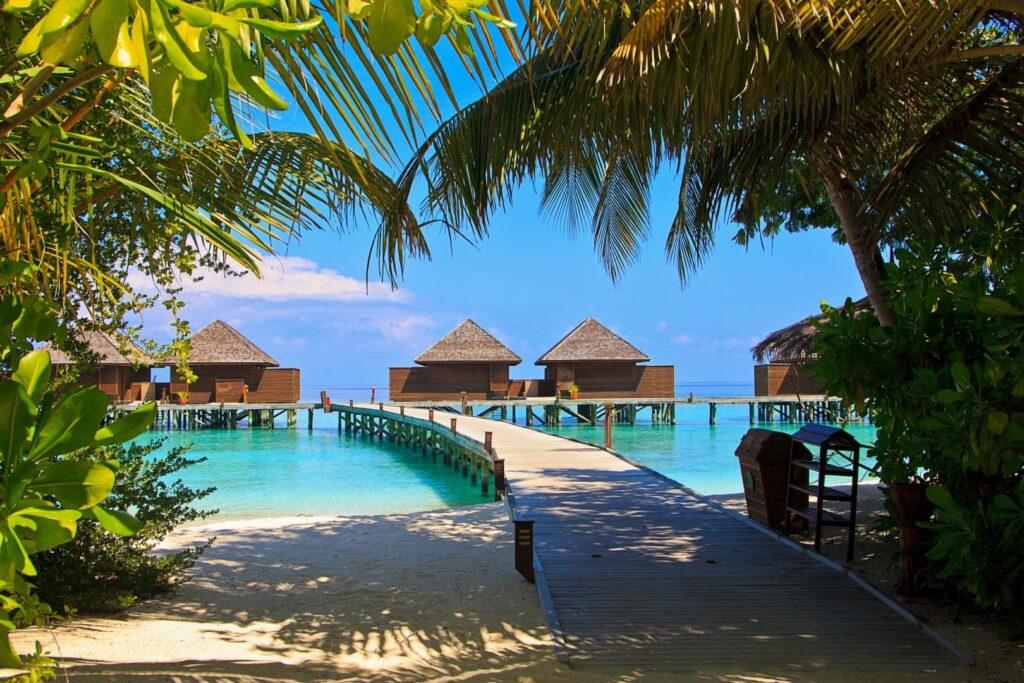 Unforgettable Experiences: Unique Activities on Mackinac Island
Mackinac Island offers a plethora of unique experiences that make a summer vacation here unforgettable. One such experience is the island's famous fudge-making tradition. With over a dozen fudge shops, visitors can watch the making of this sweet treat and even take some home as souvenirs.
The island's nightlife is another unique attraction. From ghost tours that explore the island's spooky legends to stargazing events that take advantage of the island's low light pollution, there's something for everyone when the sun goes down.
Finally, no trip to Mackinac Island is complete without a horse-drawn carriage tour. These tours offer a leisurely way to explore the island's landmarks, complete with narrations that bring the island's history to life.
Finally
From its historic charm and natural wonders to its unique experiences, it's clear why Mackinac Island has been named the nation's best summer travel destination. Whether you're a history buff, a nature lover, or just looking for a unique summer getaway, Mackinac Island promises a vacation like no other. So pack your bags, hop on a ferry, and get ready to explore this summer paradise.